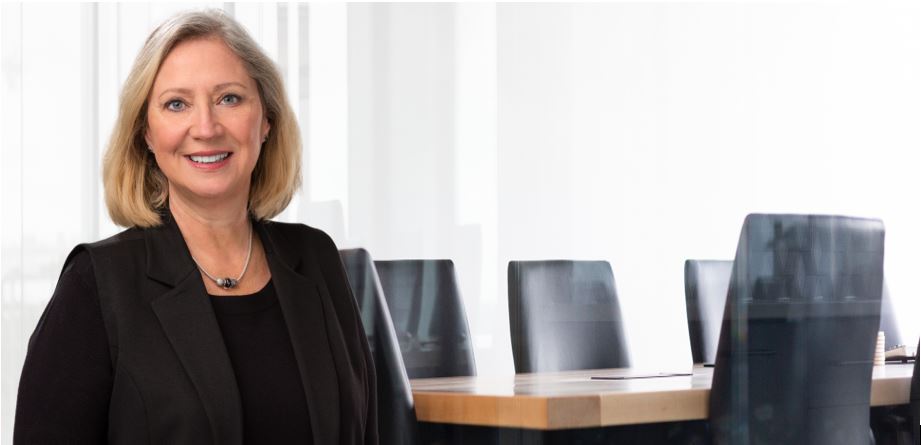 What results can you expect from the Governance Optimizer?
Here are a few comments from clients and participants…
"I had the pleasure of working with Diana Bacon as our consultant as I chaired a bylaw review committee for our provincial school board organization in 2021. Diana provided significant guidance in reworking a major bylaw document into an orderly, understandable, and accessible format. Diana took the time to understand the unique structure of the organization and offered a number of solutions to remove some awkward processes in our governance, all the while keeping the features of the organization that are important to us. As a registered parliamentarian, her knowledge of the latest Robert's Rules — as well as opportunities to create other standing rules of procedure — was very helpful. One of the by-products of the review exercise was that our general membership was able to learn some tips on effective parliamentary procedure in their own local context. And now, most importantly, our Association has a set of bylaws that serve the membership well. "

 
~ Gerry Steinke
"Thanks to a parliamentary procedure training session Diana did with the board two years ago, our meetings run smoothly and efficiently. Because of that, we are more proficient which has led to our establishing goals and carrying them out effectively. Often when people volunteer to
be on a board, they have no understanding of how meetings should be conducted. The
workshop was extremely informative and Diana has the ability to make a difficult subject
matter interesting and understandable. As President, it has given me greater confidence when chairing a meeting. The Board Members feel more confident and as a result are more prepared to speak up."

 
~ Joan Brady
"Diana Bacon is able to present formal information in such a way as to make it easily understandable. Her handouts are clear, she speaks well to a variety of learning styles and experience."

 
~ Karen Sheridan
"Diana has been parliamentarian at our Annual General Meeting for the past four years. I cannot emphasize enough how grateful we are for her assistance. She meets with us a few months before the AGM to ensure that we have all the documents that are required for the meeting. She helps the president prepare a script for the meeting so that nothing is forgotten and the proper procedures are followed at all times. She is there to assist the president if difficult questions come up, which is such a relief! When the AGM is over, Diana reviews and edits the Minutes ensuring that everything is in order. As a result of all the preparation, when our Members attend the AGM, they find a well organized, professional meeting that flows smoothly."

 
~ Joan Brady
"This course is a must for all board members both new and old. It is easy to get lazy about procedure. Meetings are so much more efficient when we know what we are supposed to be doing and use correct procedures."

 
~ Lois Gangl
"Last year the Board felt it was time to revise the entire bylaws as over the years of making changes in one section at a time, there were discrepancies in our bylaws. As well, it was time to update the wording. Working with Diana over a period of several months, we went through all the bylaws. A suggestion from Diana that we have a bylaw forum to explain all the changes to the members was brilliant. We held the forum, went over every change in detail and the group made several recommendations, many of which were incorporated in the bylaws. As a result of this, the Bylaws passed with no controversy at the AGM."

 
~ Joan Brady
"This was a very informative session for myself coming in with very little familiarity with parliamentary procedure. I learned a great deal."

 
~ Alan Dugas
"Enjoyed the presentation and thoroughness of the information presented. Loved the humour injected here and there for breaking the ice."

 
"Diana is knowledgeable, professional, and offers insights that really benefit the organization. I would highly recommend her to any organization that is looking for ways to effectively run their organization."

 
~ Joan Brady
"I came in with very little knowledge of how to act and proceed in the proper manner at meetings in general. This has helped me to have more understanding and confidence when attending board meetings and following proper procedures."

 
~ Dave Heatley
"A very thorough and interesting course that increased my understanding of parliamentary procedures and its importance to the running of a structured, efficient meeting. The training emphasizes the use of the correct edition of Robert's Rules Newly Revised. It gives you tools to create a great meeting environment."

 
~ Linda Granholm
"The session was invaluable, and I now feel there is a much better understanding by the full board as how to proceed. We will have a lot of work ahead of us but thanks to these workshops, I feel we now have a framework for how to proceed."

 
~ Joan Brady
"The whole system of lectures is organized well. The material was presented in a convenient and informative way."

 
~ Marlen Shustov
"It's deep training with more details. It will take time to digest and implement. I would love to take this training again and second level of training."

 
~ Ratna Basappa
"This was my first formal introduction to board training and made the information clear and easily understood. This will make my Board membership more productive."

 
~ Eric Solash
"Very responsive to questions, good inclusion of each attendee in discussions. Very comfortable attitude while brief and clear explanations. Diana was able to present effectively with a shortened presentation to our Council. It generated good discussion and new ideas of how to conduct our meetings. Lots of things to think about. I have always found Robert's Rules of Order a very dry subject, but Diana was able to keep the audience engaged. I now have an awareness of how much I need to learn but feel confident that I can begin thanks to these sessions."

 
Are you ready to make your meetings more effective and efficient?